As a photographer for the Friends of the Royal Scottish Academy, photographing people enjoying and discussing art is one of the pleasures of my professional life.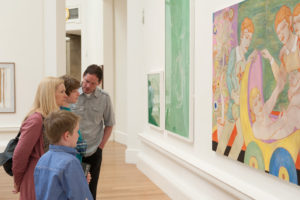 It is a privileged moment to capture peoples engagement with art in all its forms and of peoples connection with each other. These are intimate moments of curiosity, involvement, wonder, puzzlement and surprise.
Through my photographs of your events, you can reach people with these moments of discovery and quiet drama. You can show them all there is to be enjoyed and explored at your cultural events, be this a festival, gallery opening or book launch.
More examples of event openings that I have photographed can be seen here at Friends of the Royal Scottish Academy.