I photograph property interiors and today the first place a potential buyer will see your property is on the internet. The photographs of your property are probably the single most important investment you can make when selling your house. When someone clicks over one property and clicks onto another it is often due to the quality of the photographs. Most estate agents will simply take snaps to cut costs. By investing in great, professionally taken photographs of your home this will increase your viewings, speed the sale of your house and ultimately save you money.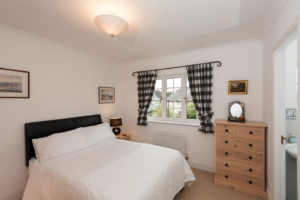 I will photograph your property inside and outside although I recommend your house is "staged" by a professional to ensure the interior looks ready to be photographed and at its very best. I can also take photographs of the outside at twilight as this will often show your property in the most sympathetic light.
I can work with you or with your estate agent but it is important that you ensure your estate agent uses the photographs. I will usually spend about an hour at the property, depending on its size and features. You can expect 10-15 photographs in digital format from me within 2-4 days.
You can see examples of my photographs here at property interiors.